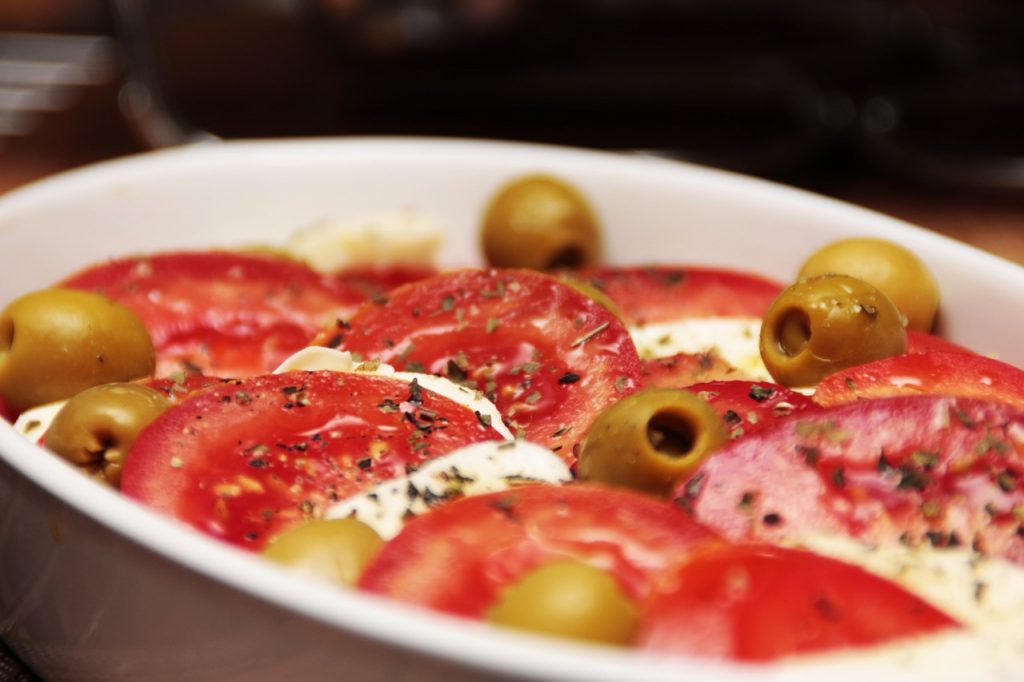 Can you bake tomatoes? If you are a baker alike who want to cook recipes with tomatoes, you might end up asking the same question. In this post, I will share with you some crucial facts about cooking tomatoes.
There are many ways to cook tomatoes. They can go with many recipes too. But if this is your first time, you might be wondering whether tomatoes can be baked.
So, can you bake tomatoes? Yes, you can bake tomatoes in the oven. To maximize taste, you can add garlic, shallots, red pepper flakes, parmesan, panko, and parsley.
Baking tomatoes in the oven is quick and easy. You can do it for about 20-30 minutes. Perfect for a quick recipe.
How to Bake Tomatoes?
Baking tomatoes is quick and easy. It only involves a few steps and you're done.
Tips in baking tomatoes in the oven:
1. The first thing to do is to preheat the oven to 400-450 degrees Fahrenheit.
2. While preheating the oven, slice the tomatoes from core to core. Make sure to remove all the seeds and the juice inside.
3. Place the sliced tomatoes in the casserole and drizzle them with olive oil. Then sprinkle some salt and pepper to enhance flavor.
4. Get a medium-sized bowl and mix 2 tablespoons of olive oil, garlic, panko, red pepper flakes, shallots, salt, parmesan, and pepper. Add the mixture to the sliced tomatoes.
5. Bake the tomatoes in the oven for about 20 minutes. Drizzle with olive oil and serve.
There you go, you have just baked tomatoes. You can have a dish in no time.
How to Cook Tomatoes in a Pan?
Aside from baking, tomatoes can also be cooked in a pan. This is a great addition to grilled meats.
The best thing is that cooked potatoes are easy to make in a pan.
Tips in cooking tomatoes in a pan:
1. Heat a large pan with some olive oil in it.
2. Lay the tomato slices in a single layer.
3. To enhance the flavor, you can add some spices such as basil, parsley, thyme, or rosemary. Of course, don't forget to add some salt and pepper.
4. Roast the tomatoes over a low heat. Wait until the tomatoes soften.
5. Serve!
Cooking tomatoes this way provides you with great flavor. The added herbs also have to complement flavor with the sweet tomatoes.
I love roasted tomatoes in the pan for dinner. It is quick and super easy to make. And most importantly, I can reheat leftovers if there are any.
How to Fry Tomatoes?
There are many ways to cook tomatoes. Aside from roasting and baking, frying is also a good way to go. It gives another set of flavors and aroma.
Here are the tips in frying tomatoes:
1. Cut tomatoes into ½-inch slices then sprinkle them with salt and pepper. Set them aside for 10-15 minutes.
2. In a medium-size bowl, mix 2/3 cup of fine bread crumbs, 2 slight whisked eggs, ¼ cup of milk, and ½ cup of flour.
3. In a frying pan, heat ¼ cup of cooking oil over a medium heat.
4. Now dip each tomato slice in milk, then in flour, in eggs, and lastly in bread crumbs. Then put each coated slice straight into the hot oil in the frying pan for 4-5 minutes on each side. In my case though, I love to wait until each side becomes brown.
Put additional spices or salt and pepper if needed. It is up to you.
There you go, you have delicious fried tomatoes.
How long should tomatoes be cooked?
Tomatoes can be cooked quickly for about 15-20 minutes. Remember that tomatoes can be eaten raw so there's nothing to worry about. But for some people, tend to cooked tomatoes longer to maximize the flavor.
There are many ways to cook tomatoes. Just explore the possibilities while putting your taste preference into consideration.
Final Thoughts
Tomatoes can be a great side dish. They can be cooked in many different ways. Baking is one of them. You can bake tomatoes very easily. You can follow the steps shared in this post if you want.
What I like the most about tomatoes is that they are quick and easy to cook. They also go along with many recipes very well. Your creativity is the only limit. So don't be afraid to explore. I hope this helps. Thank you for stopping by.